With changes in the weather come more opportunities to give your marketing strategy a boost and use a seasonal hook to promote your business.
After a year in which social gatherings have essentially been limited to Zoom or Google Meet — and people had to postpone major events like weddings and vacations — there's finally a light at the end of the tunnel. 
As many people start to feel comfortable leaving their homes, they are seeking experiences and memories that will last a lifetime. Like my family did visiting Glacier National Park earlier this summer!
Strategically finding ways to create everlasting memories and offering fun incentives offers you a chance to make positive impressions on your audience while boosting customer engagement.
ARE YOU READY TO CREATE FUN AND INNOVATIVE SUMMER MARKETING CAMPAIGNS THAT WILL WOW YOUR AUDIENCE?
Don't worry, we've got you covered! Here are five ways to embrace summertime in your DTC marketing strategies. 
1 | Use Campaigns Showcasing Groups of People Together
It's all about creating experiences with people and getting to have that one-on-one interaction in person that many had to live without during the pandemic. Start saying hello to summer. It's that time of year when everybody is out and about, going to the beach or pool to escape the heat. Since everybody's starting to get outside, it's a great time to release all your creative summer marketing campaigns to promote your brand's products or services. 
The more relatable the campaign, the better! Wouldn't you want to feel connected to a campaign? 
You can easily achieve this by showcasing groups of friends or family members in marketing campaigns. 
2 | Resume In-Person Events (With Caution)
For brands that thrived off of in-person events pre-pandemic, now just might be your time to resume, with caution of course. If you decide to host an event, please be sure to follow local and state guidelines in combination with internal company policies. In person events will allow people to engage with one another that's not in an enclosed environment. Not only do potential clients or customers have the chance to engage, but your company employees may get the chance to as well. This may allow customers to learn more about your products, feel a human interaction when making a purchase, and build customer loyalty.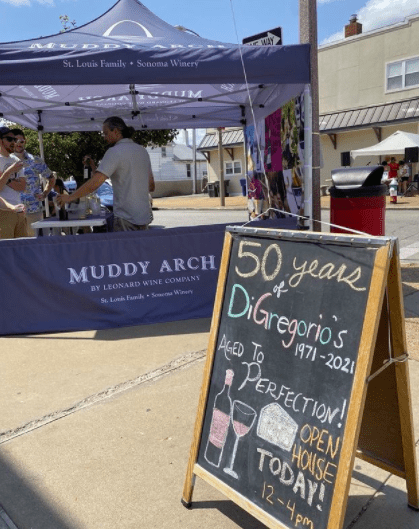 3 | Incorporate Travel and Experiences
People will want to spend their money on experiences and are willing to invest to have a getaway. Travel is first and foremost on a lot of people's minds, but it's not the only activity people will be resuming. From birthday parties to weddings, many are ready to attend events both small and large. Creating long lasting memories often causes people to build customer loyalty and rave about your brand to friends and family.
4 | Leverage Social Media
As many people have been introduced to the online world, your brand should capitalize on more of your target audience via platforms like Instagram, Facebook, TikTok, etc. 
Getting your brand seen by more eyeballs can't be bad for business can it? NOPE. 
Increasing your brand awareness is never a bad thing and in fact, can bolster future loyal customers. Did you know that millions of people are on social media platforms every day and spend hours upon hours on them? 
That's right. Social media is a fantastic way to grow your brand awareness and talk directly to consumers that have questions about your products or services. Plus, get the chance to showcase your portfolio or previous work experiences. 
5 | Offer Fun Incentives
Offering giveaways, contests, or fun incentives is a great way to BOOST customer engagement with your brand. Gen Z are sometimes hard to please, but gamification is an excellent way to grab their attention. Many seek satisfaction from games and combining that with marketing your products is a win-win situation! 
Summer has so much to offer when it comes to producing creative DTC marketing campaigns. Embrace the weather, and get your audience excited to be outdoors with your brand. 
Want more help with leveling up your DTC marketing strategies this summer? Contact us today for a free discovery call.