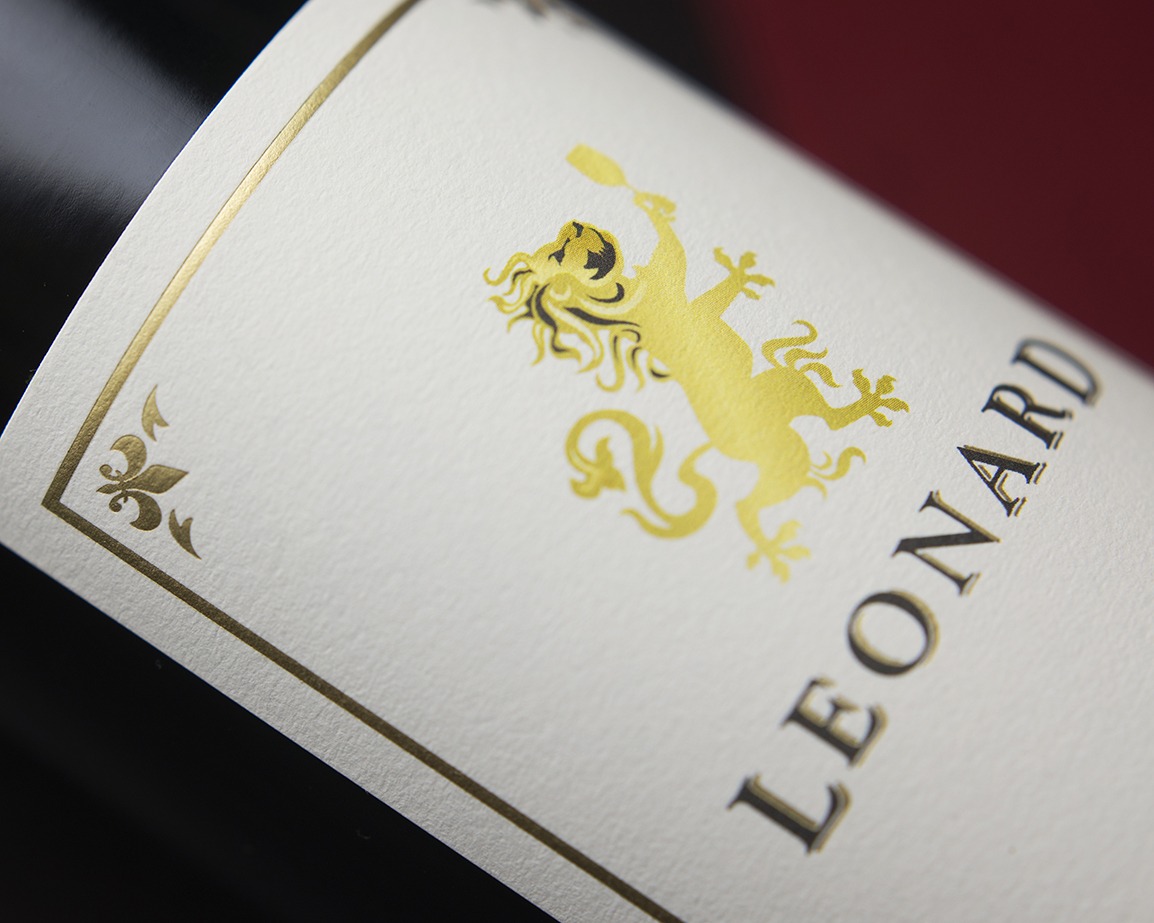 When Tom Leonard and his son Chris established Leonard Wine Company in 2014, they agreed that nothing but the best would do. "Our wine was going to be high-end," says Tom. "Not just our wine, but everything about our wine brand was going to be first class. We were going to find the best bottles we could get, the best corks, and the best labels."
They wanted the best for their logo and brand identity too. They enlisted Becca Ritz or Bauerhaus Design to help transform their vision into reality.
Before contracting with Bauerhaus, the Leonards hired another designer. "We explained what we wanted. He came back to us with a very professional, very polished presentation. It was very cool, but it was the total opposite of what we were trying to do." Instead of listening to their feedback, the designer kept trying to steer them toward his designs. "It was frustrating," says Tom.
Finding the Right Match
An online search led them to Bauerhaus Design. Becca invited Tom to be her guest at the Midwest Wine & Beverage Conference. He liked that she specialized in the wine industry and hired her. "She understood what we were trying to convey," says Tom. "She was very easy to work with and came up with some very creative stuff that worked. People comment on our labels all the time. The design matches our personality. She gets it."
Becca created all of Leonard Wine Company's packaging, including their labels and capsule design (the foil sleeve on the top of the bottle.) She also designed their website, letterhead, business cards, and tech sheets, which provide buyers with important details about the wine's characteristics.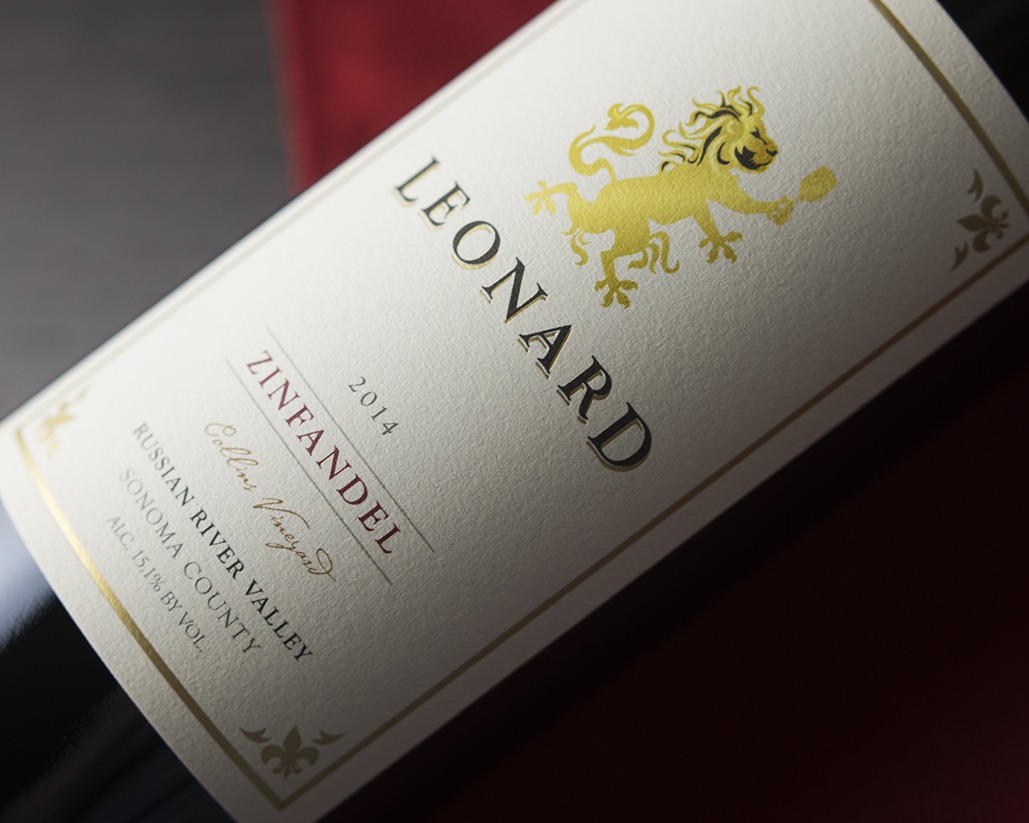 Partnering Across the Miles
Leonard Wine Company was founded when Chris Leonard approached his dad about starting his own wine label. "I was about to retire after 40 years in the family manufacturer's rep business and was ready for something new," says Tom.
The two are from St. Louis, Missouri, where Tom still lives. The plan was for Tom to manage operations from St. Louis. Chris would make the wine in Napa, California, where he had worked in the industry for the past ten years.
Wine is in their Veins
Fine wine and cuisine figured prominently in the Leonard family for generations. Tom's grandmother had a catering business, and later a high-end French restaurant. He spent summers as a teenager working there and learning about wine and pairing food with wine. He worked in restaurants throughout college in the 1970s. "When everyone else was drinking beer," he recalls, "I was drinking wine."
After college, he spent nearly a year traveling around Europe with friends. "Experiencing the differences in wine from country to country, I developed an even deeper appreciation."
Chris considered culinary school before opting for a degree in Hospitality Management. He began his winemaking career while in college, studying under a Master Sommelier. He worked in vineyards during summer breaks. He also traveled abroad, working grape harvests in New Zealand and Italy. When he settled in Napa, he applied the valuable hands-on knowledge of his European experience to work at prestigious vineyards. He learned the industry and was mentored by renowned winemakers.
Taking a Novel Approach
"Our goal was to do something different," says Tom. "Chris wanted to make wine using California grapes, and European techniques. That's what makes us unique – we're a couple of guys from Missouri, making California wine in a European style."
The Leonards decided to specialize in two varietal grapes: Zinfandel which is native to California, and Roussanne, which is less well-known in the United States and typically used for blending. "Very few people make 100% Roussanne wine," says Tom.
Rather than grow their own grapes, they buy them from vineyards around Napa. Despite not having their own acreage, Chris is very hands-on, working the vines himself. He prunes and shapes them by hand, cultivating the crop exactly how he wants it. The result is a unique grape with a more concentrated flavor.
The winemaking and fermentation takes place at a custom crush facility. These production sites, which are common in California, can be rented by independent winemakers.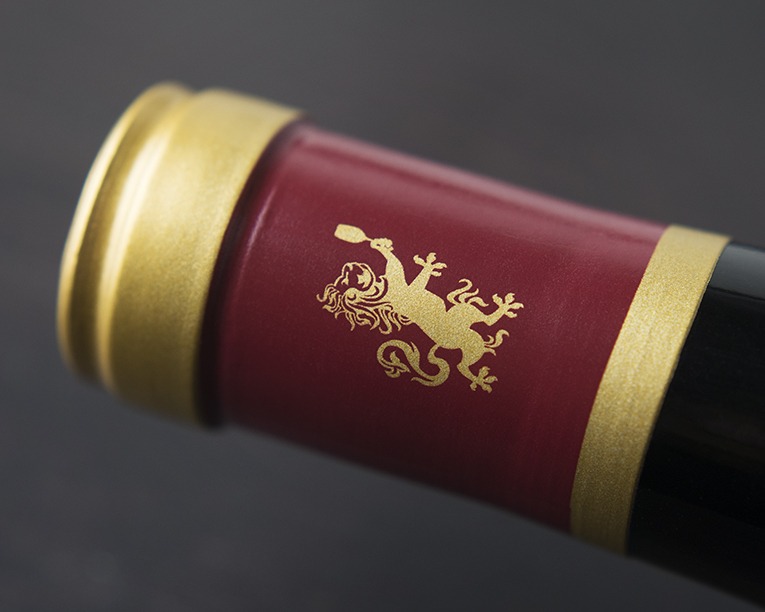 Two Distinct Branding Strategies
Leonard Wine Company's brand is actually two branding strategies, mirroring the two different grapes. The Zinfandel is bottled using the Leonard label. It features a lion, like those found on European family crests. "There are a lot of lions in logos," says Tom, "but Becca made ours distinctive." She turned the lion's paws and tail into fleur-de-lis as a nod to St. Louis. The lion is holding a wine glass.
The Roussanne brand pays homage to their Midwest roots. "St. Louis is all about the Gateway Arch and the Muddy Mississippi," says Tom. "Becca understood our vision for the Muddy Arch brand." The logo features an outline of the iconic landmark and the river flowing at its feet.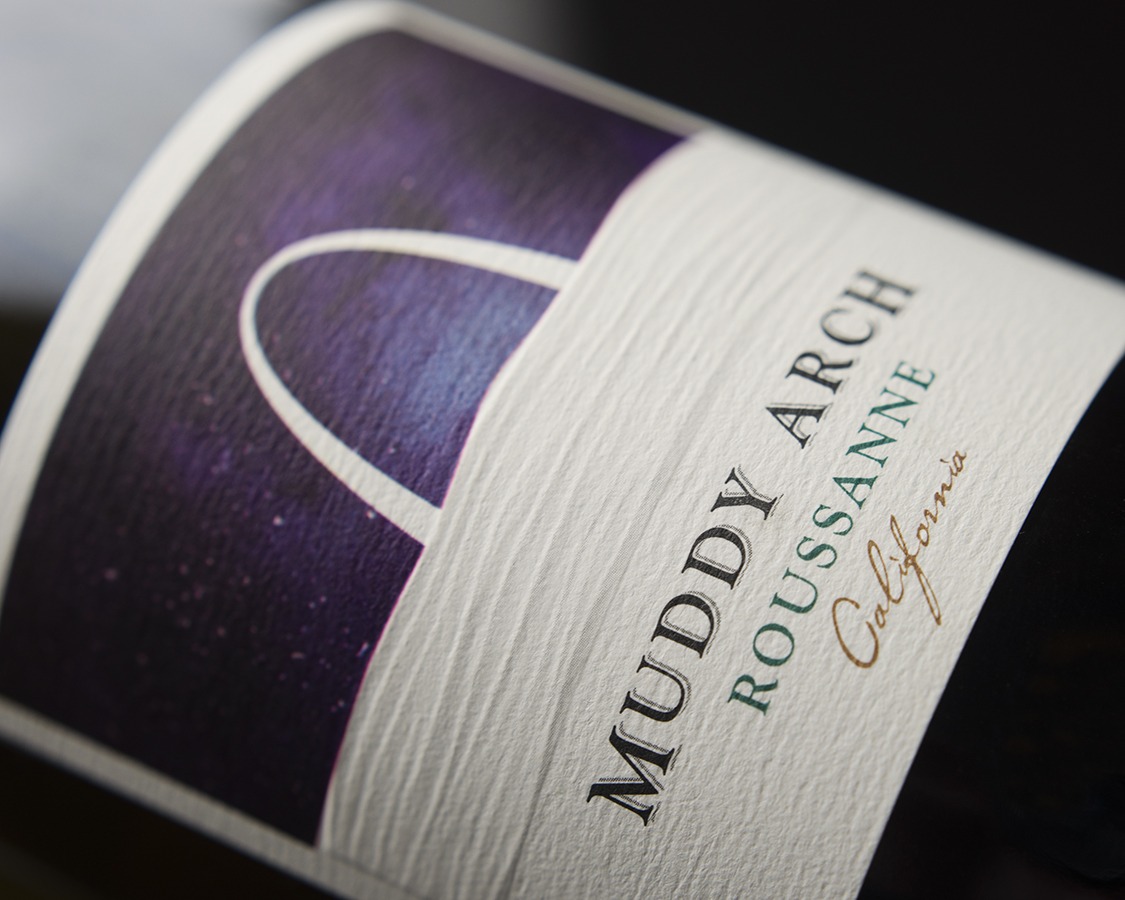 Elegant, Vineyard Designate Wines
The Leonards' wine distinguishes itself as a luxury wine brand. It has a higher price point and is targeted to older baby boomers. They find that the older demographic is willing to pay more for a classically structured wine than younger generations. Becca's design expertise helps them steer their marketing efforts in that direction.
In its first year, Leonard Wine Company produced 300 cases, increasing by about 200-300 cases per year. "For 2018, we're at about 1000 cases per year," says Tom. "We're starting to get more of the market share. We have the resources and connections to get more grapes as we grow."
The Leonards plan to open a traditional tasting room soon, but currently sell their wine to restaurants, wine stores, and online. Their sales breakdown is approximately one third each in California and the St. Louis area. The final third comes from members of their wine club throughout the country, many of whom joined before even tasting the wine. The wine's reputation and news of their old-world techniques fueled word of mouth sales.
Private dinners comprise another sales stream. Staying true to the family's culinary background, they host farm to table dinners. Guests enjoy special menus created by a professional chef, designed specifically to pair with Leonard wines.
Nothing but the Best
Tom and Chris recognize that building a wine brand can be time-consuming and expensive, so it's important to find someone who understands what you're trying to do. "Wineries are Becca's niche," says Tom. "It's what she specializes in, and it shows. She knew what was best for our brand. The value is definitely worth it."