Every wine region should be promoting a month dedicated to their wine! This helps the state or region as a whole build awareness as a unified brand. It helps educate wine consumers on the grape varietals you focus on, type of wine, what your region looks like, and how you are different.
This is the second year that Bauerhaus Design has created campaign materials for Illinois Wine Month. We developed a strategic headline, poster design, social media posts, a contest, email content, a blog and a toolkit for Illinois wineries to use. We also created a recorded Zoom call with the Illinois Wine Director on how to use the toolkit.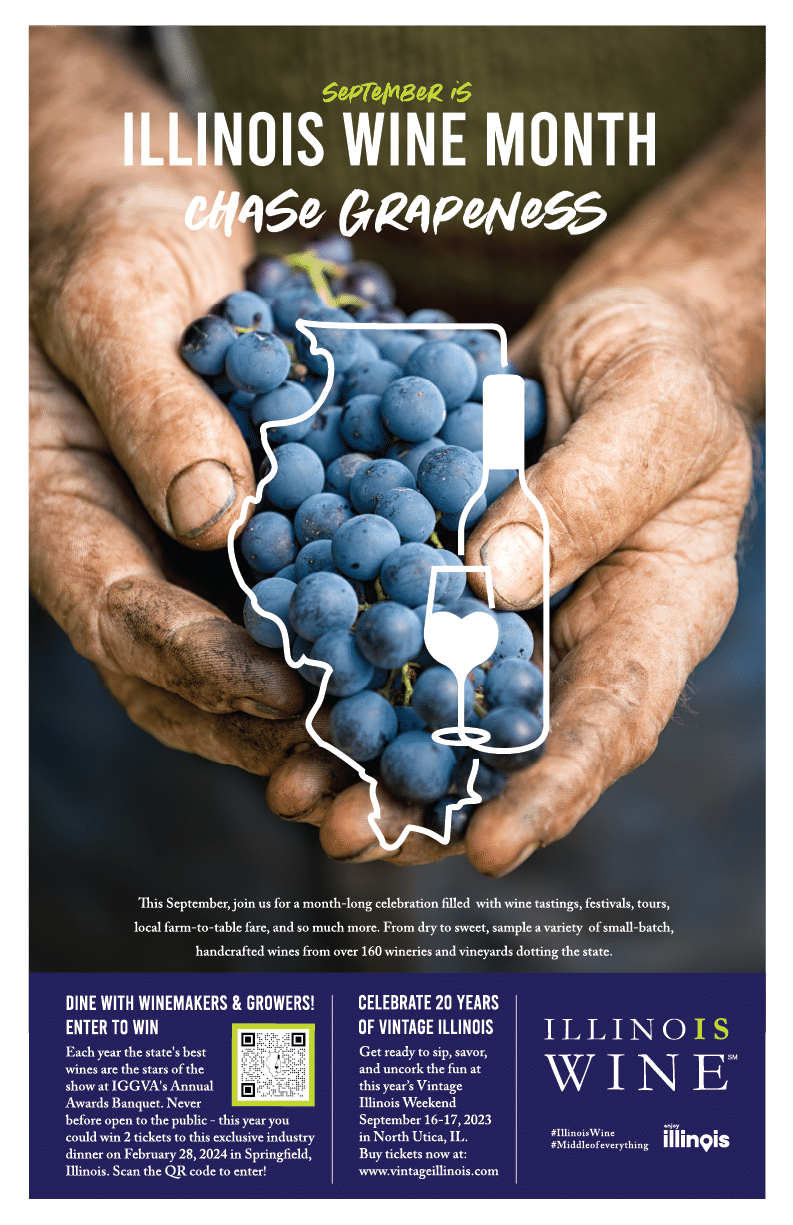 This is one piece of the puzzle to promote your state's wine brand.
There is a marketing rule of 7's that states a potential customer must see a message at least 7 times before they take an action. Making your brand unforgettable with a memorable logo, brand elements, and consistent content makes your wine association easier to remember.
Here at Bauerhaus we get this and can help! Read more about the top wine association branding tips to consider.
Does your association promote a state wide wine month? If not, I would love to talk to you about how we can work together. Contact me now to set up a free 30 minute Discovery Call.